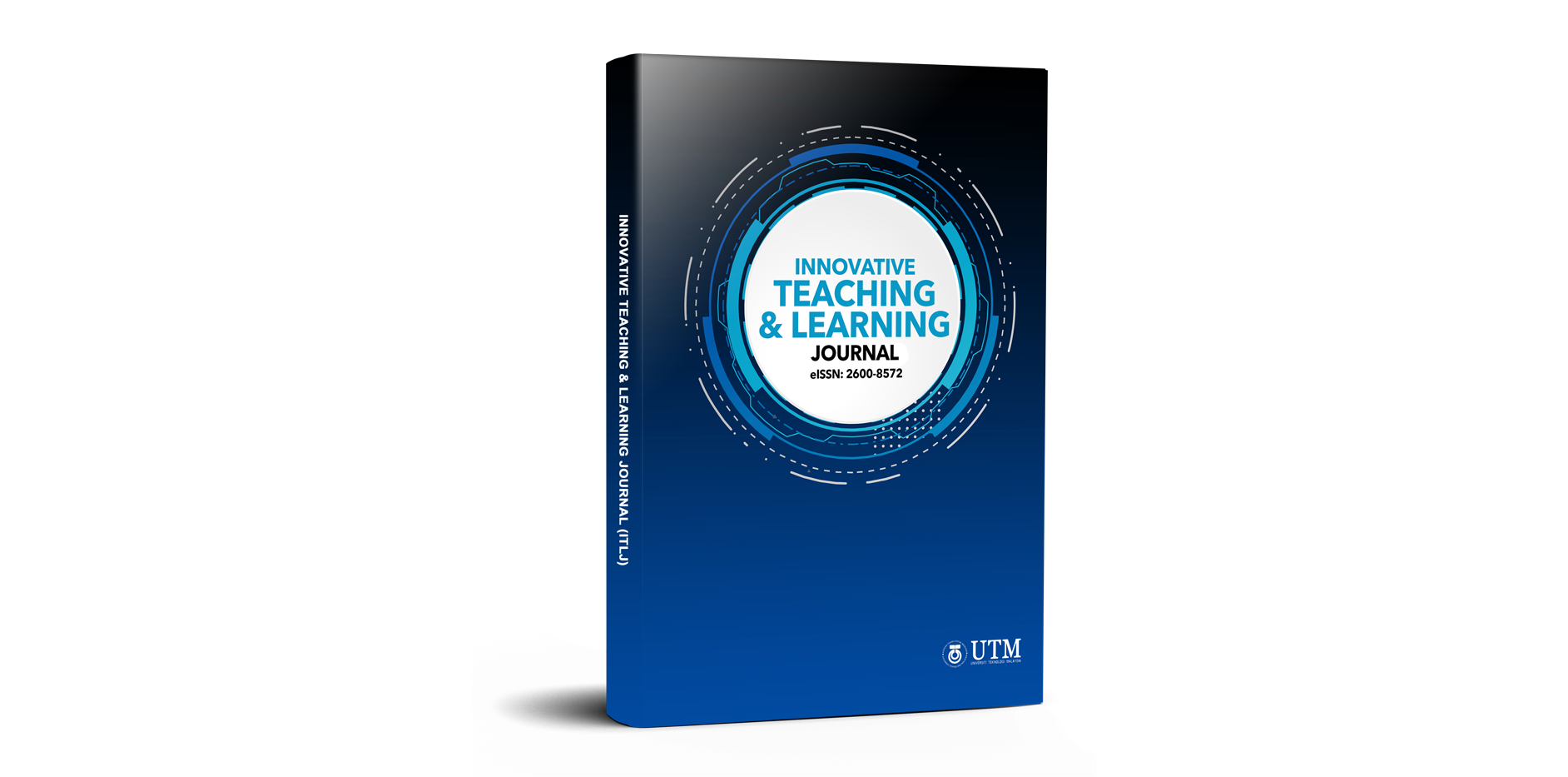 About the Journal
Innovative Teaching and Learning Journal (ITLJ)
Innovative Teaching and Learning Journal (ITLJ) is an international peer-reviewed journal (Open Access) dedicated to the latest advancement of Educational Technology sponsored by Creative and Innovative Technology in Education Research Group, Universiti Teknologi Malaysia. The goal of this journal is to provide a platform for educators, researchers and academicians all over the world to promote, share, and discuss various new issues and developments in broad areas of Educational Technology. The journal has the following topics that cover the theoretical and application of Informatics but not limited to:
Open Educational Resources / System, Learning Analytics / Social Media Analytic, Digital Learning Games / Gamification in Education, Collaborative Technology / Collaborative Networks, Mobile Apps / Mobile Web Apps for Learning, Animated Pedagogical Agent / Virtual Assistant, Multimedia / Virtual Learning Environments, Innovative Learning Models / Instructional Design, Computer Science Education / Computational Thinking, Social Learning, Personalized Learning / Adaptive Learning and Technology-enhanced Instructions.
ITLJ is published online with a frequency of two (2) issues per year (July & December).
ITLJ is indexed by MyJurnal and MyCite since 2021
THE CALL FOR ARTICLES FOR VOLUME 7(2) - DECEMBER 2023 IS OPEN!  WE ACCEPT ARTICLES WRITTEN EITHER IN ENGLISH OR MALAY.